OUR TEACHERS AND THEIR STYLES
Use this page to help learn about our teachers and to help choose which class you'd like to experience. There are many different teaching styles and class levels to choose from. If you'd like help choosing a class, feel free to call us. We'll be happy to help guide you.
Darlene DePasquale, E-RYT

Darlene has been studying and practicing yoga for more than 25 years. The foundation of her training began as a resident at Kripalu Center in Lenox, Mass. and continued to her being in residence at a Sumneytown, Pennsylvania yoga ashram. It was during her very first yoga class at a local high school that she had an awareness of coming home to herself. This is the moment she realized that she had found her niche. Throughout the years she has studied with teachers of various styles of Hatha yoga including: Kripalu, TriYoga, Bikram, Svaroopa, Iyengar, Yin, and Vinyasa. And for the last 15 years Darlene has closely studied Self Inquiry Meditation (Jnana yoga) with Dr. Bhagwan Awatramani. During this time she has traveled to various countries to nourish this practice in silent meditation seminars led by Dr. Awatramani. Darlene brings a meditative awareness into her classes which comes from her love and understanding of the depths of yoga. Personal Thought — Trust is my path.
Pam Babli, RYT

Pam's interest in yoga started several years ago during a time of physical discomfort & dealing with life's everyday challenges. Her personal yoga practice began to minimize her physical pain & gave her new tools to be able to make a difference within herself & those around her. Yoga has became her passion. Her intention is to inspire others to "look-within" for self-awareness, wisdom and inner peace. To inspire others to overcome obstacles & move through life with comfort & ease. To experience life & the practice of yoga with mindfulness & playfulness. I teach yoga because I believe that healing can come to everyone. Attending class is just the beginning of the journey and I want others to know that they can take what yoga has to offer and change the quality of their lives moment by moment and breath by breath. I teach from my heart with gentleness. I am passionate about bringing joy into the lives of those I touch. Pam has completed the Foundations Course from the Master Yoga Teacher Institute allowing her to incorporate Svaroopa Yoga into her teaching practice. She is registered with the Yoga Alliance at the 200 hour training level and has received her training through the Deeper Studies of Meditation & Yoga. Personal thought –Yoga is like music. The rhythm of the body, the melody of the mind & the harmony of the soul creates the symphony of life ~ BKS Iyengar
Sheila McCool, E-RYT

In Sheila's all-levels class, she invites students to find the rhythm and flow of their own body and to use the yoga postures as a way to relax and strengthen the body, release chronic tension and develop self-awareness. She is greatly influenced by teachers in the Kripalu Yoga tradition, which speaks to the heart and then flows out to work the body.
Janet Finnigan, RYT-200

"Our health is our best wealth." Janet has long agreed with this sage wisdom of Ralph Waldo Emerson. Working as a nurse in Health and Wellness, Janet has seen the importance of bringing awareness to all who want to protect their health first hand; she believes that yoga is a wonderful component to this very thinking. After practicing yoga for many years herself and seeing the benefits it can bring to every age, body type and fitness level, Janet felt compelled to complete the training necessary to share this incredible gift of inner peace for mind, body and spirit with others.
Janet was inspired by her incredible instructors through the Deeper Studies of Meditation and Yoga and learned how to take yoga beyond the physical practice. "For many of us, life runs at a fast pace so taking the time to slow down and really become aware of how to connect our breath with our body movement has made a huge difference in my life, both on and off the mat. I learned that when we pay attention to our breath we can allow the stresses of life to melt away and gentle peace to settle in so we can, in turn, offer our best authentic self to the world. I am grateful to have these tools available to me so that I can share this remarkable gift of peace with others."
Nita Speilberg, RN, E-RYT, 500 E-RYT

Nita has been practicing yoga since the 1970s in the Iyengar tradition, first with Connie Fernandez in the Philadelphia area and most recently with Ed Dailey in the Iyengar- influenced style. Her Kripalu studies with Barb Moeller, with whom she was certified, Billy Gold and Yoganand Michael Carroll have strongly influenced her individual practice. Also a nurse, she is on faculty of the Yoga Teacher Training programs at both the Haddonfield Yoga Center and the Lourdes Institute of Wholistic Studies. Nita is also a Yoga Alliance Continuing Education Provider. Her classes are intended to improve strength, flexibility, stamina and coordination through a combination of instruction in alignment in classical postures and through a flow of meditative poses. Students of all levels are invited on the journey toward finding a vital body, a balanced mind and a loving and peaceful spirit.
Annie McCauley, RYT-200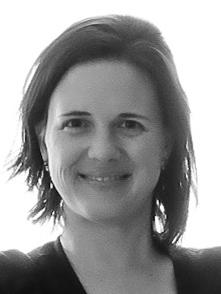 Annie felt the call to practice yoga long before she ever took her first class. In August 2013, she got on the mat for the first time and never looked back. Annie's social work background lends itself beautifully to her yoga teaching approach. Her style combines asana with an exploration of our true selves and fosters a commitment to living an authentic life. Trained at the Lourdes Institute for Wellness Studies, Annie graduated from their YTT 200 hour program in May of 2016. She is committed to living yoga on and off the mat. Her class is open to all levels. Personal Mantra- I am right here, right now; I am unafraid.
June Lattimore, RYT-200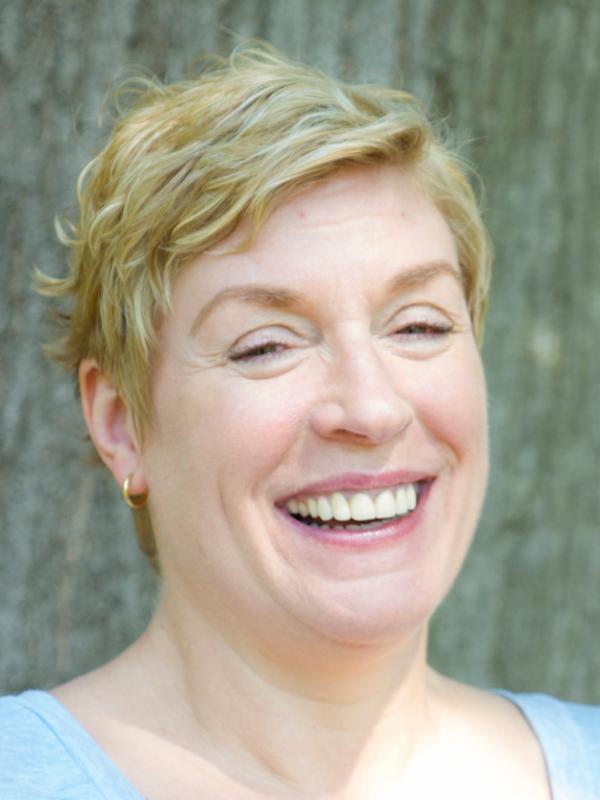 June's first yoga class was with Darlene DePaquale in 1995.  Over the next 15 years June came in and out of her yoga practice, and in 2011 she renewed her commitment to her yoga practice at the Haddonfield Yoga Center again studying with Darlene.  Over the next few years she expanded her Kripalu practice to include Restorative, Svaroopa and Yin yoga into her practice.  During this time she began her study of Self Inquiry Meditation with Dr. Bhagwan Awatramani.  This deepened study eventually led her to pursue her RYT 200 Certificate through the Deeper Studies of Meditation and Yoga teacher training program.  Her teaching practice includes a balance of motion and still yoga poses to allow her students to experience balance both on and off the yoga mat. Beyond the teaching of asanas, June's intention as a teacher is to give her students the chance to find their true Self through release and relaxation.
Janice Panchella

Janice is a graduate of the Deeper Studies of Meditation and Yoga program here at The Yoga Center and is a member of the Yoga Alliance. Janice has been a pediatric nurse for over 35 years. She is married and the mother of 4 children. Janice believes it is never too late to find your passion and true SELF! Janice's teaching is influenced by the Kripalu style of Hatha Yoga bringing mind, body and spirit into a state of harmony and balance. The practice allows you to choose the level of physical intensity right for your body. Yoga has inspired Janice to share her love for health and self care with others. Janice is excited to share her practice with anyone interested in revitalizing the body, calming the mind and deepening self awareness.