YOGA CENTER TEACHER TRAINING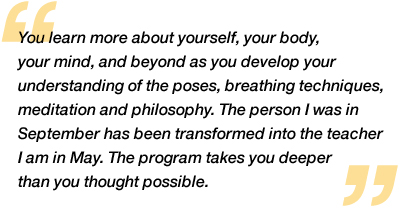 The Yoga Center of Haddonfield strives to provide yoga training for all levels. Our teacher training program is a Yoga Alliance 200-Hour or 500-Hour Certified program.
Certified Yoga Teacher Training — 200-Hour Program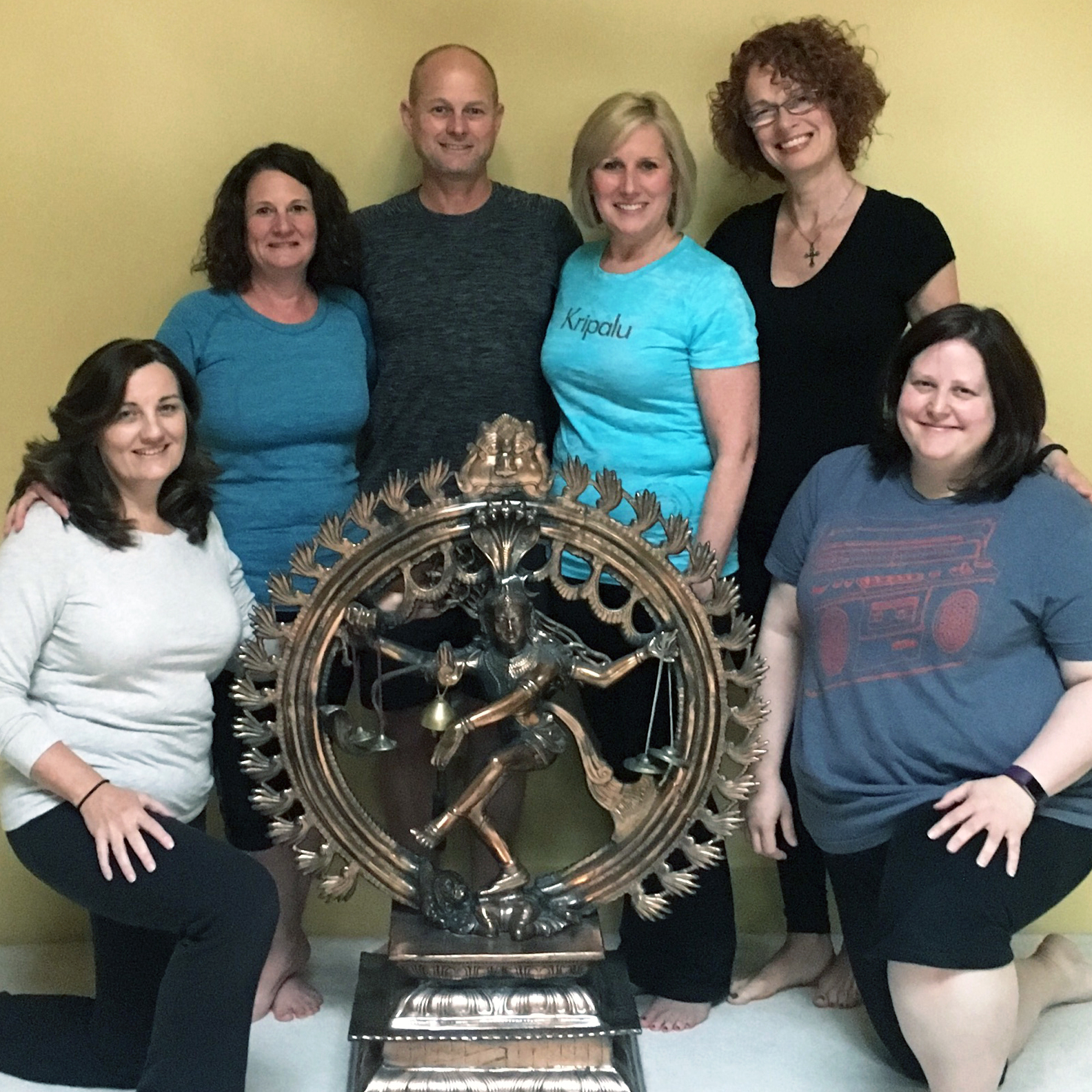 Congratulations to the 2017-2018 Deeper Studies Meditation and Yoga Teacher Training Graduates!
Explore the vastness and fulfillment of becoming a Yoga Teacher and in sharing its benefits with others. In this training our intention is to inspire a full and rich understanding of this ancient practice & Science of Body, Mind and Consciousness. After meeting all the requirements set forth in the program you will receive a certification and will be eligible for registration with Yoga Alliance.
200-Hour Program
INTERESTED IN TEACHER TRAINING?
Get more information at our August 18, 2018 Question and Answer Session @ 1:00pm at the Haddonfield Yoga Center.
FALL/WINTER 2018-19
Program begins in September. Please check information sheet for full program dates.
Program Times
New Dates & Times To Be Announced Soon!
Locations
The Yoga Center of Haddonfield and
Still Point Yoga Center (Laurel Springs, NJ)
Instructors
Darlene DePasquale, E-RYT and
Cathy Landschoot, E-RYT
Anatomy Instructor
Nita Speilberg, RN, RYT
Meditation Evenings Led by
Dr. Bhagwan Awatramani
Tuition
$2,600 if paid in advance. $2,750.00 regularly
$250 deposit required with application.